Sensory Processing refers to the way a person's nervous system receives sensory messages and turns them into responses. These senses include sight (vision), sound (auditory), touch (tactile), taste (gustatory), body position (proprioception) and movement (vestibular). Most people receive and organize these messages effortlessly into adaptive physiological and behavioral responses.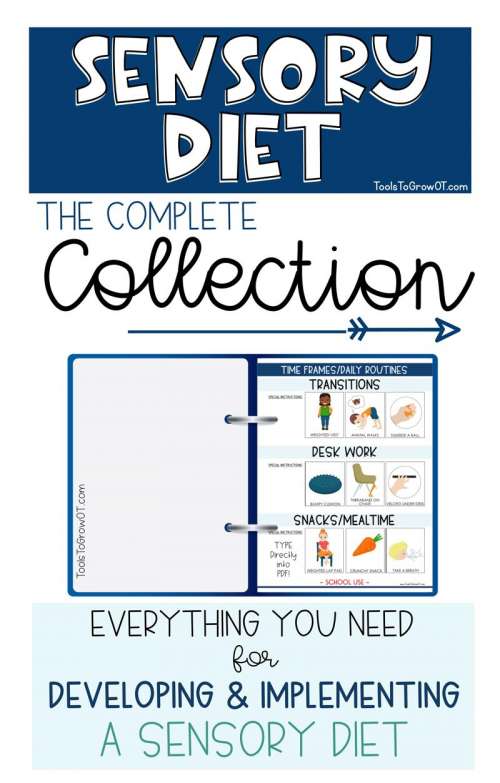 Sensory Diet
Everything You Need for Developing and Implementing a Sensory Diet

One tool to help a child with sensory processing difficulties is the use of a "Sensory Diet".
This "diet" includes possible changes to your child's environment as well as participation in meaningful sensory based activities. This "diet", or "menu" of activities and strategies should be selected with a child's interests and individual needs in mind.
Tools to Grow has everything you will need to learn about, educate others, develop, and implement a SENSORY DIET!