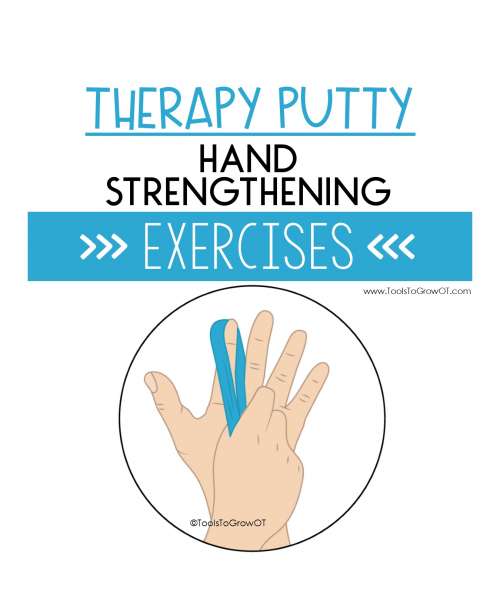 Therapy Putty Exercises
Therapy Putty is a great tool that Pediatric Therapists can use to help their clients attain optimal flexibility and build strength in the intrinsic and extrinsic muscles of the hand.
Strong hands are important for children to manage their environment for success at home and school. Strong hands with full range of motion and mobility provide a child with the power, endurance, and variety of movements needed for performing functional fine motor tasks. These include using fasteners to manage clothing, using utensils to eat, manipulating a pencil/pen, using a keyboard, and utilizing craft and classroom tools (ex: scissors, ruler, hole-punch, and eraser).
To help your clients achieve improved flexibility and hand strength, Tools to Grow, Inc. is excited to present Therapy Putty Strengthening Exercise Resources!