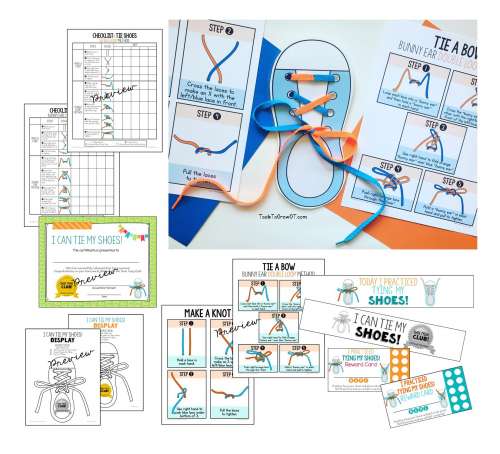 Shoe Tying
Considered a milestone in a child's development, children that can tie their shoes experience a sense of accomplishment and independence.
Mastery of this skill includes the ability to fasten laces into a knot and bow. Successful and time efficient shoe tying requires foundation skills in the areas of tactile discrimination, bilateral manipulation for hands to work cooperatively, visual perception, and motor planning a sequence.
Tools To Grow has specialized shoe tying resources for children that benefit from simplification, repetition, modification, and extra reinforcement to achieve success!