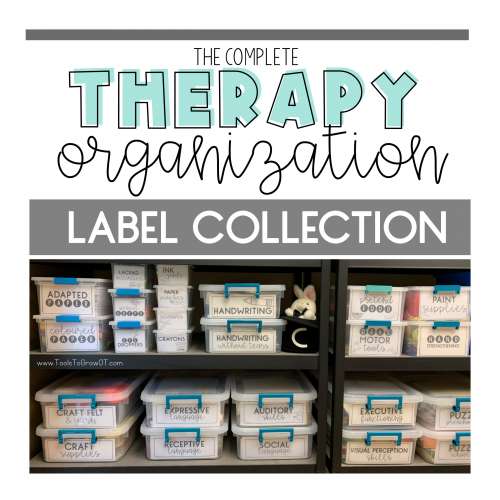 The Complete Therapy Organization Label Collection
Are you looking for an easy to maintain organization system? If so, we have just what you are looking for!
Tools to Grow has the PERFECT Solution to make your therapy space organized and simplified!
Organize your therapy clinic, room, or space with this complete collection of labels. This MEGA label set contains everything you need to label the materials in your therapy space: bin labels, binder labels and spines, and posters.
Whether you are an Occupational Therapist, Physical Therapist, or Speech Language Pathologist, you will find a label for virtually all your therapy space needs. This comprehensive organization label system is designed to help make organizing your therapy space easy!