Holiday Gift Ideas
11.16.2014
Tis the season for giving! During the Holiday season family and friends want to give a special present that will bring pleasure to the children in their lives. Sometimes the intent is to share a gift that is pure entertainment, other times the gift is intended to promote development in other areas…intellectual, social, sensory, or motor skills.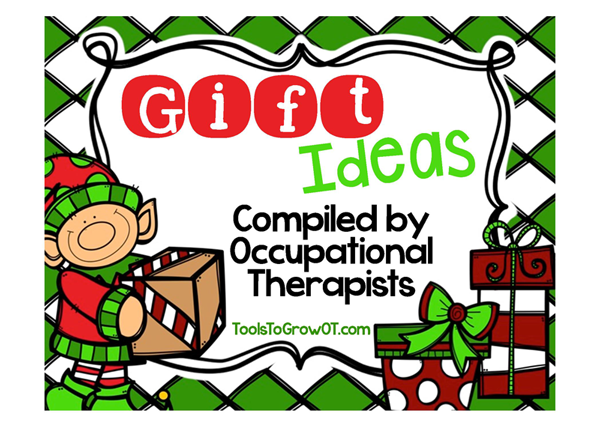 Occupational Therapists are skilled at analyzing and using activities to help children grow. With that in mind, Tools to Grow is sharing our FREE Gift Ideas. This is a six page list of games, toys, and materials that may be helpful when selecting a special gift for the children in your life. Some of the items are listed in a generic manner; others are specified by their commercial name(s).
The items have been categorized into developmental skill areas that the game, toy, or craft may develop in your child. These skill areas include:
Board Games - Drawing, Handwriting/Literacy Skills, Visual Perception, Motor Planning, Strategy, and Drawing
Sensory - Olfactory, Auditory, Oral Motor, Propriocetive, Tactile, Vestibular, and Gross Motor/Balance
Fine Motor Coordination - Early Childhood & Kindergarten/Older
Eye-Hand Coordination - Early Childhood & Kindergarten/Older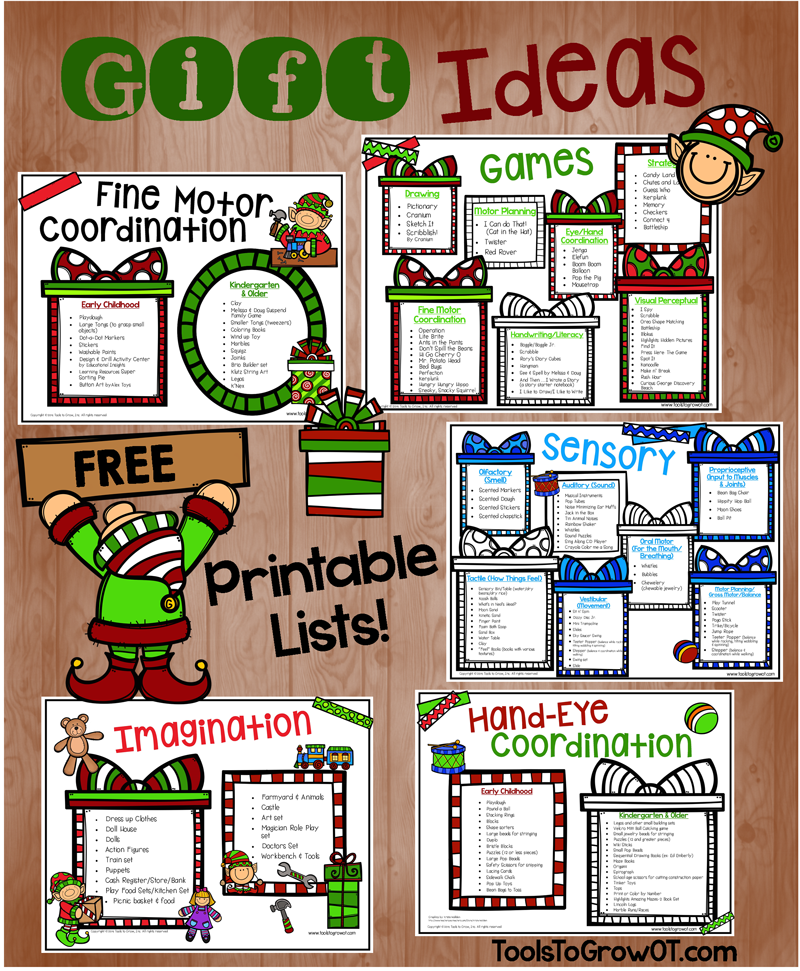 While Tools to Grow is very happy to share this list, we believe that the most important gifts are those that cannot be purchased. This includes sharing your love, patience, generosity, time, and compassion with a child.
Love,
Patti & Shelley
You can find all our Christmas Resources including our FREE Gift Ideas Here.
Related Topics: Bilateral Coordination , Christmas/Holidays, Fine Motor Skills, Free Resources , Hand-Eye Coordination, Handwriting , Praxis/Motor Planning , Sensory Processing/Self-Regulation, Visual Motor Integration, Visual Perceptual Skills