Mother's Day 3-D Flower Craft
05.03.2015
Mother's Day is next weekend and we have a great craft and activity for your students/children to make! This craftivity targets a variety of skills, which include number recognition, fine motor, visual motor integration, folding, and bilateral coordination skills. The end result is a beautiful 3-D Standing Flower Pot!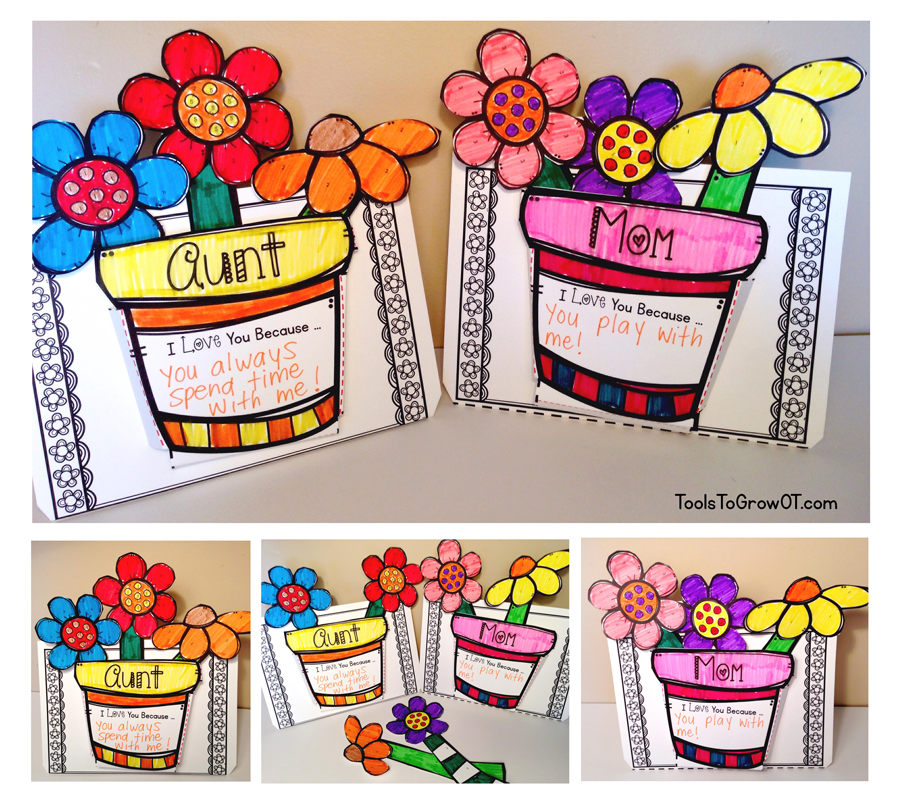 Materials Needed:
Included in Printable PDF:

Flower Pot Page (6 different Versions Included = Mom, Nana, Grandma, Friend, Aunt, and Blank).
Flowers Page (2 Versions Included)
Print Instructions:
1. Print on heavy cardstock paper, or glue to heavy paper.
2. Each child will need one of the following:
1 Flower Pot Page
1 Flower Border Folding Page
1 Flowers Page
1 Stems Page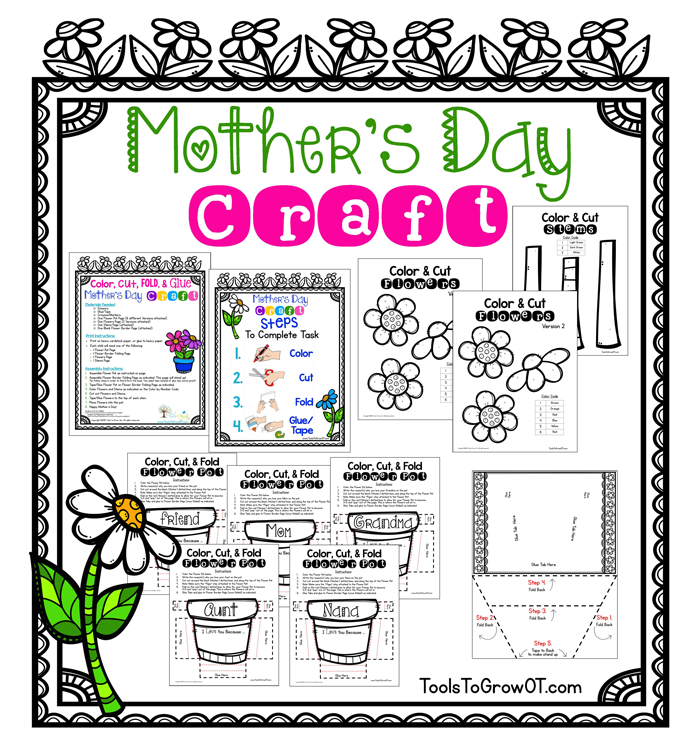 Assembly/Directions:
Step 1: Assemble Flower Pot:
Write the reason(s) why you love your Mom on the pot.
Cut out around the black (thicker) dotted lines, and along the top of the Flower Pot.
Note: Make sure the "flaps" stay attached to the Flower Pot!
Fold on the red (thinner) dotted lines to allow for your Flower Pot to become 3-D and "pop" out of the page. This is where the flowers will sit in.
Glue Tabs and glue to Flower Border Page (once folded) as indicated.
Step 2: Assemble Flower Border Folding Page. This page will stand up!
Tip: Follow steps in order to fold & form the base.
Step 3: Tape/Glue Flower Pot on Flower Border Folding Page as indicated.
- This is the Flower Pot where your flowers will sit in!
Step 4: Color Flowers and Stems as indicated on the Color by Number Code. There are two different versions included.
Step 5: Cut out Flowers and Stems.
Step 6: Tape/Glue Flowers to the top of each stem.
Step 7: Place Flowers into the Flower Pot and enjoy!
We hope that your children/students enjoy making this craft for their Mom or Special person in their life. We hope that providing you with this Mother's Day Craftivity will help with the most important job there is … helping children grow!

Find this Mother's Day Craft and other Mother's Day Resources here! Not a member but want to download this Flower Craftivity PDF? Visit our Teachers Pay Teachers Shop to purchase this PDF here!
Be sure to download our FREE Mother's Day Printable "I Love You Because..."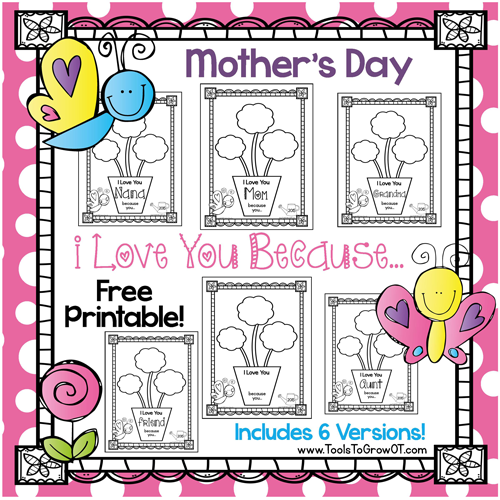 We can find all of our Spring Resources here.
Summer is just around the corner! Here are some Summer activities and Packets.

Related Topics: Activities/Crafts , Bilateral Coordination , Fine Motor Skills