Christmas Stocking: Fine Motor Craft
12.05.2015
The holidays are here and we have a fun Christmas Stocking themed fine motor craft that kids will love to make! This activity addresses a variety of fine motor, bilateral integration, hand-eye coordination, visual motor coordination, and praxis skills. We have included a FREE Printable template/pattern for this stocking craft. This cut, hole punch, thread, and paste craft is a great way to promote a variety of skills and decorate for the holidays!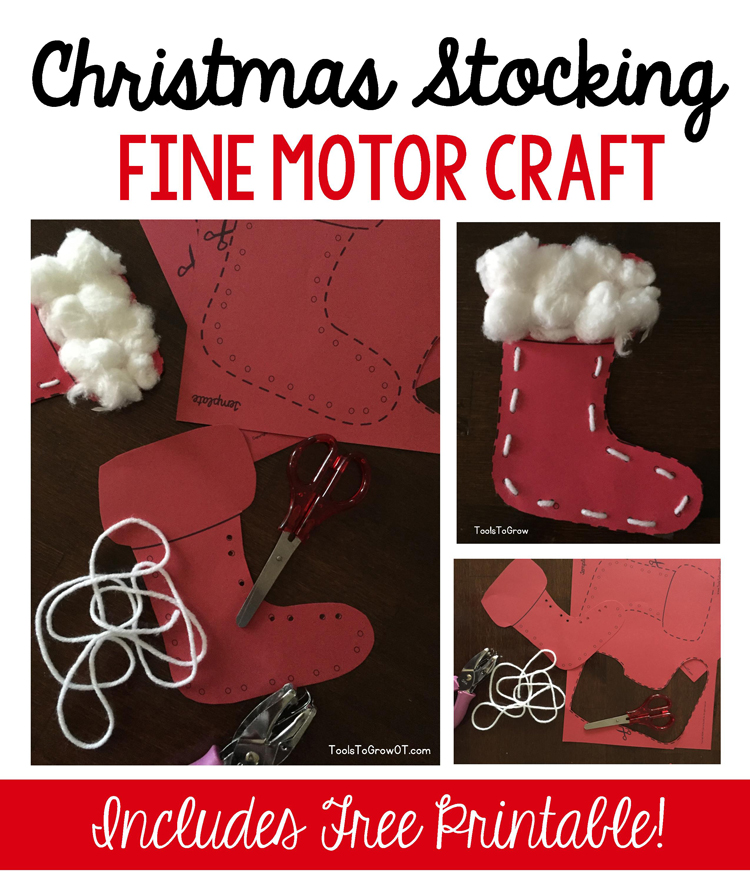 Materials:
Instructions to Assemble:
1. Print out stocking template (find FREE Printable here) on heavy cardstock paper. Print on red or colored cardstock.
2. Cut out stocking on dotted lines as indicated.
3. Using a small hole punch, punch each dot around the stocking.
4. You can also poke each hole with needle if you do not have a small hole punch.
5. Thread a needle with a piece of white yarn.
Tip: If you don't have a needle, wrap tape around the tip of the yarn to create a point. This is easier to push through the holes!
6. Using the needle, sew around the stocking. The holes farther apart are where the yarn will be sewed in the back.
7. The 2 dots closer together are where the yarn will be sewed (and shown) in the front.
8. Once sewed all around the stocking, cut excess yarn and tape to back.
9. Squeeze white glue all around the top of the stocking.
10. Pull apart small pieces from cotton balls and place onto top of stocking.
11. Hang stockings and enjoy!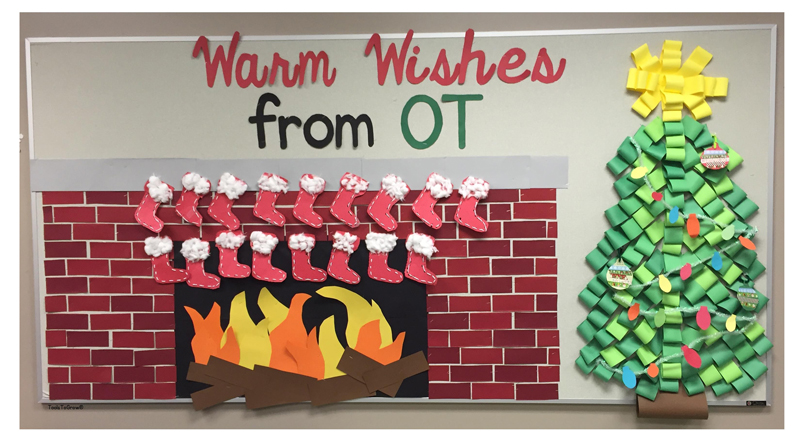 Looking for more Holiday and Christmas themed activities and ideas? We have lots! Find all our Christmas/Holiday themed resources here.
Read all our Holiday Blogs here!
Click Here to Read our Holiday/Christmas Newsletter full of wonderful resources, activities, and ideas for the season!!

Related Topics: Activities/Crafts , Bilateral Coordination , Christmas/Holidays, Free Resources , Hand-Eye Coordination