The ABC's of Movement®: Activity Cards and Music CD for Children
09.16.2016
Tools to Grow is extremely honored to present guest blogger and Pediatric Physical Therapist Laurie Gombash, the creator of The ABC's of Movement®. We are excited for you to learn all about the "ABC's of Movement", which includes Activity Cards and a Music CD that helps children learn letters and letter sounds through movement and music! Be sure to enter the Giveaway at the bottom of this blog for your chance to win a set of activity cards and music CD.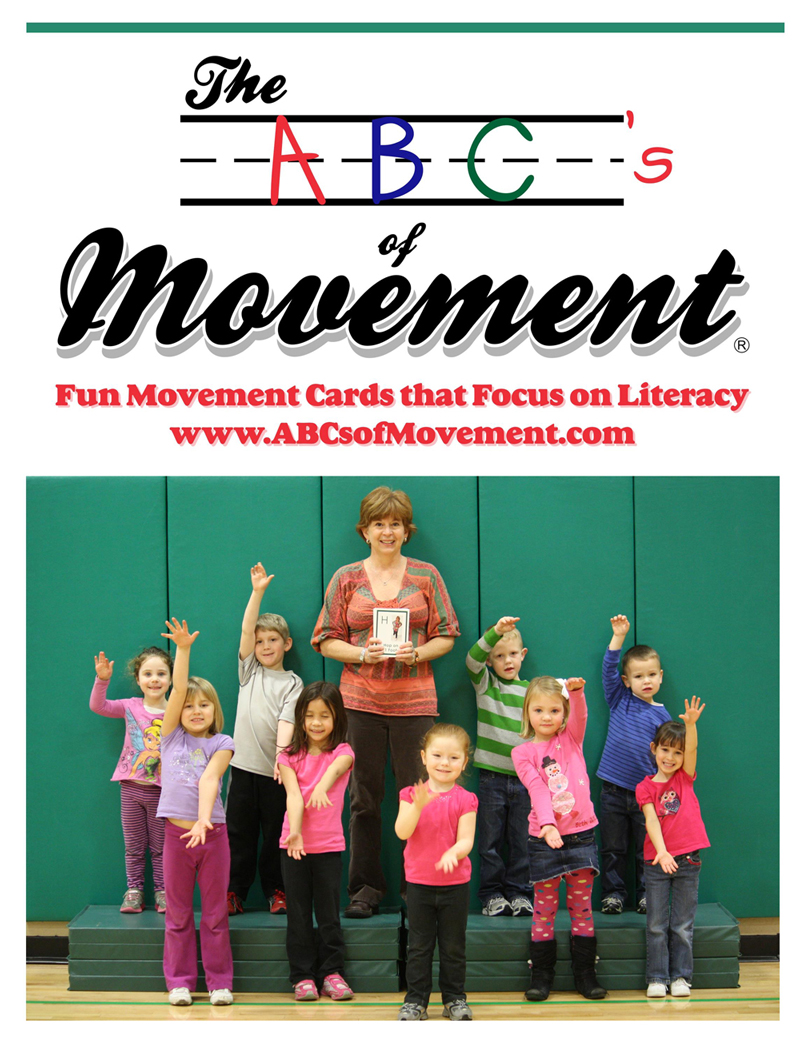 Thanks for this opportunity to guest blog and tell everyone about my program. As a school based physical therapist, I am passionate about incorporating movement enhanced learning into the daily routines of preschoolers.
The ABC's of Movement® Activity Cards and Music CD is a fun, movement oriented program that helps kids exercise their muscles and their brains! Kids learn best by doing and moving with their whole brain and body. Basically, the more kids move, the more they learn! By incorporating movement activities with alphabet letters, kids make motor connections while learning their ABC's. This program is recommended for kids approximately 3-7 years old and includes a set of alphabet activity cards and an optional music CD.
Displayed on each Activity Card front is a photograph of a child performing the movement, the alphabet letter, and a description of the movement such as A is for Alligator March. The back of each card has phonological awareness sentences, an explanation of how to perform the movement, and modifications for children with special needs. The activity cards are light, compact, mobile, and perfect for therapists on the go, preschool teachers, parents, and intervention specialists.
Many of the cards provide kids the opportunity for "heavy work" and deep sensory input. Several of the cards help kids strengthen their upper body, lower body, and core muscles while others are designed for bilateral coordination and balance. While the kids think they are playing a fun alphabet game they are actually learning valuable kindergarten readiness skills.
There are lots of ways you can use the activity cards. They can be incorporated into an obstacle course, kids can spell their names, used as a large group activity, or used as a sensorimotor warm-up activity prior to working on fine motor or handwriting activities.
The Music CD is a perfect companion to the alphabet cards. The beat, rhythm, tempo, and harmony of music, when combined with movement, doubles the brain's potential to understand the alphabet letter sounds. And, the songs are so amusing and whimsical. These activity cards make learning the alphabet fun for all.
You can learn more about Laurie and the "ABC's of Movement" program at www.ABCsofMovement.com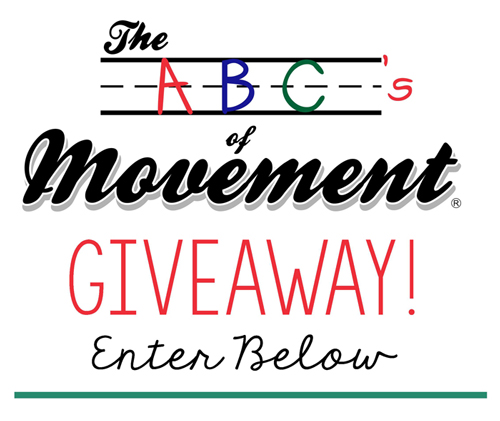 Enter for your chance to win a set of Movement Activity Cards and Movement Music CD by submitting your entry in the Rafflecopter entry form below. Please be sure to read the terms and conditions in order to make sure your entry is valid.
Entrants must be at least 18 years of age, possess a valid U.S. mailing address, and possess a valid email address. Giveaway begins at 12:00am EST September 16, 2016 and ends at 12:00am EST on September 23, 2016. One (1) winner will be randomly selected via Rafflecopter and contacted within 48 hours of the end of the giveaway.

Related Topics: Gross Motor, School Based OT, Sensory Processing/Self-Regulation, Tools to Grow at Home , Tools to Grow at School