Thanksgiving Handwriting Craft
11.09.2016
Thanksgiving is almost here and we have a great Turkey Handwriting Craft that kids will love to make that addresses a variety of fine motor, bilateral integration, visual motor coordination, praxis, and handwriting skills.
We have included a FREE Printable template/pattern for this turkey craft. This trace, cut, and paste activity is the perfect way to help younger children practice tracing, scissor use, and printing skills. Older children can be expected to plan, sequence, and execute the steps needed to complete this adorable Thanksgiving Thankful Turkey.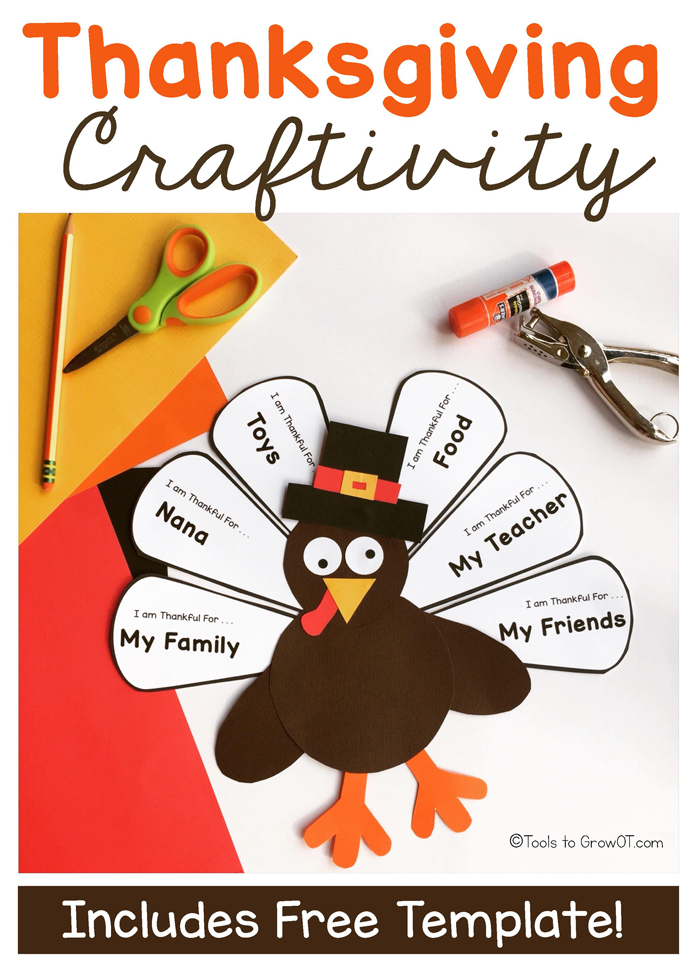 Materials Needed:
Colored Construction Paper
Instructions to Print and Prepare Activity:
1. Print out Turkey Pattern/Template (2 Pages) on cardstock or heavy paper.
Cut out each individual part - the child will use these to trace.
2. Print out feathers "I am Thankful for . . ." on white cardstock.
Instructions to Assemble Turkey:
Step 1: The child uses the stencils (pattern) to trace each part of the Turkey as indicated on colored construction paper. For example, the child would trace the wing two times on brown colored construction paper.
Step 2: Cut out all pieces (adult may need to assist depending on skill level of child). Note: When cutting out the buckle for the hat: Cut out the rectangle, then fold in 1/2. Cut a square (top, bottom and side) and then open rectangle, making your buckle.
Step 3: Glue Hat Together:
Glue red rectangle on hat
Glue yellow buckle on top of red
Step 4: Glue completed hat to top portion of the turkey's head.
Step 5: Glue 2 white eyes, beak, and wattle to head.
Step 6: Using a hole punch, punch out 2 black dots for eye balls. Glue on white eyes.
Step 7: Glue completed head (circle) to the top of larger circle body.
Step 8: Glue 2 wings to either side of the body.
Step 9: Glue feet to the bottom of the body.
I am Thankful Feathers:
1. Child prints 6 things that they are thankful for (one reason on each feather).
2. Cut out each feather.
3. Attach to the turkey by gluing them behind his body.
Looking for more Thanksgiving activities and ideas? We have lots!
Read all our Thanksgiving Blogs here! Find Thansgiving themed resources here!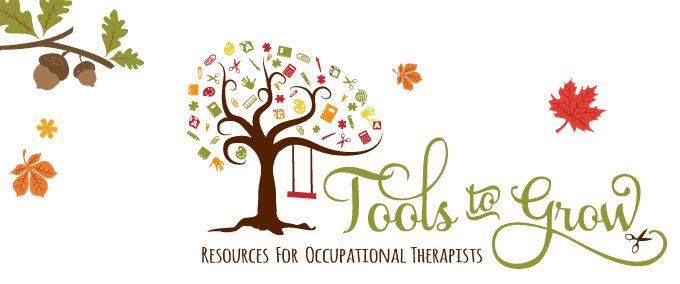 Related Topics: Activities/Crafts , Bilateral Coordination , Fine Motor Skills, Free Resources , Thanksgiving