Spring-tacular Fun! FREE Yoga Meditation Poster!
04.10.2018
Spring is here! For many of you this means warmer weather, rain, blooming of flowers and the budding of leaves! Tools to Grow is excited to share our NEW Spring Resources. Families and therapists can enjoy the following Spring themed activities with the special children in their lives!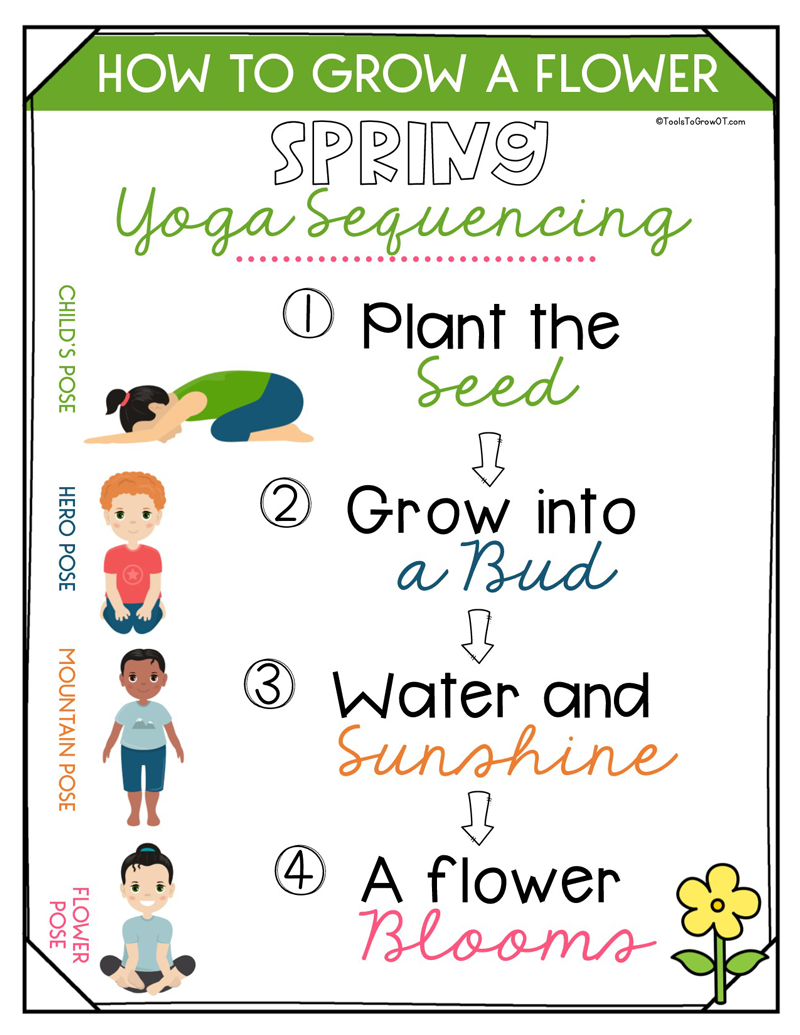 FREE Spring Yoga Poster & Meditation:
How to Grow a Flower
Spring Yoga Sequencing Stories and Meditation Posters are included in our "Spring Yoga On-The-Go" Packet. Each story is meant to be performed as a yoga sequence. Complete the poses as you tell the story. Four different high quality posters and meditation stories are included:
(1) Rainstorm
(2) How to Grow a Flower : FREE Version
(3) Life Cycle of a Butterfly
(4) Bird Meditation
Download our FREE Spring Yoga Poster & Meditation: How to Grow a Flower here!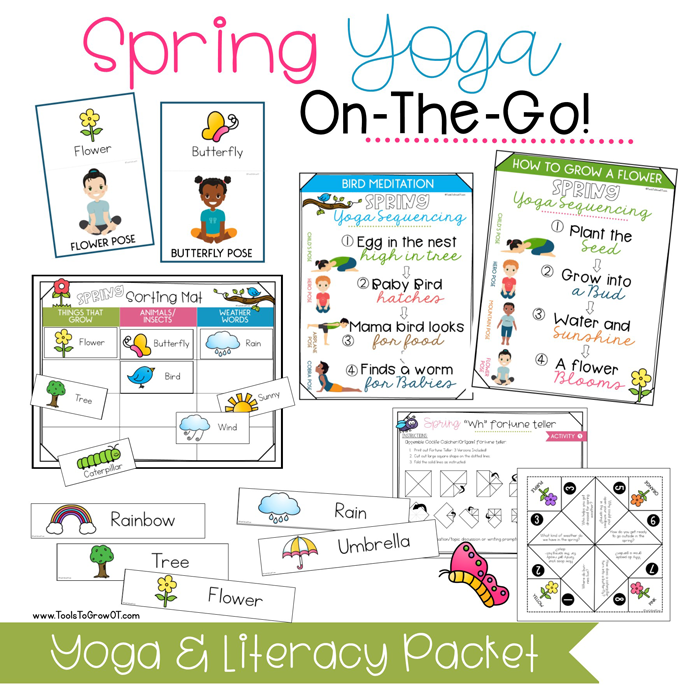 Spring Yoga On-the-Go! Yoga & Literacy Packet
This is a 43 PAGE high Quality PDF Spring Yoga Literacy Packet. This new Packet Includes 6 Categories:
(1) Suggested Spring Book List
(2) 10 Spring Yoga Visuals and Instructional Cards
(3) Spring Vocabulary Cards
(4) Spring Sorting Board & Images (2 Versions)
(5) "Wh" Question Fortune Tellers
(6) Yoga Sequencing Poster Stories & Meditation
Find this NEW Spring Yoga On-The-Go Packet here!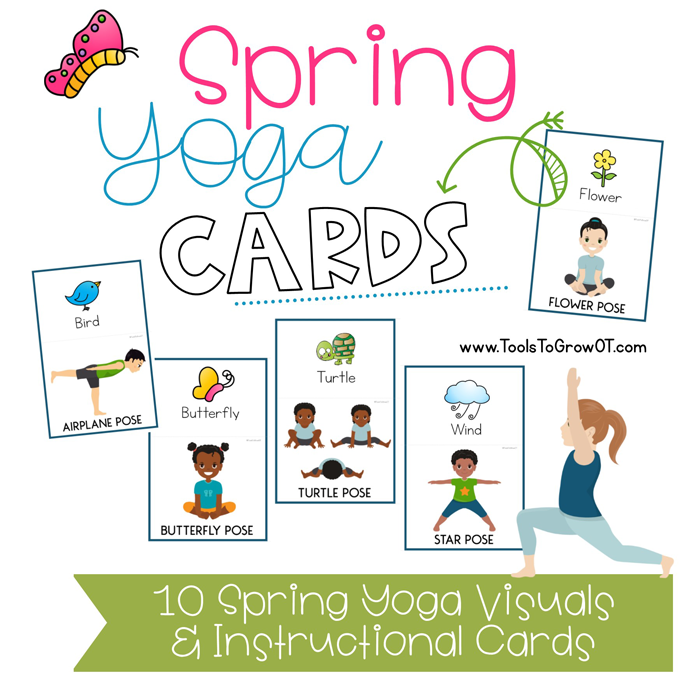 Spring Glyph
Our New Spring Glyph resource includes Color and Black/White Versions! To complete:
1. Print all items. Print on cardstock for durability.
2. Each student will require:
One worksheet page (included)
One items page
Glue stick
Crayons
Pencil
3. Cut each piece out, or have the students cut out each piece before you start the task.
4. Place items on table for children to select from.
5. Read direction page to complete activity.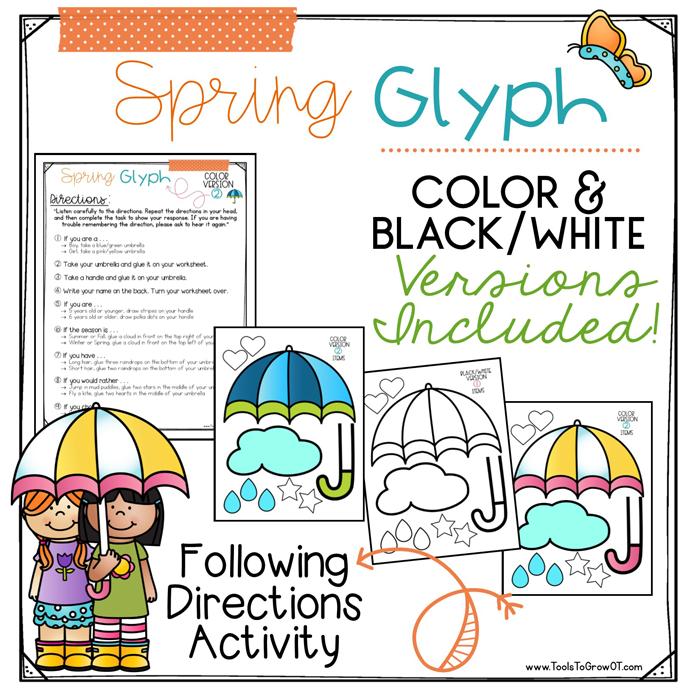 FREE! Spring Boxed Words
This NEW resource is perfect for addressing Visual Closure and Handwriting Skills. To complete, place these Spring words from the "Word List" in the appropriate boxes.
Find this FREE Resource Here!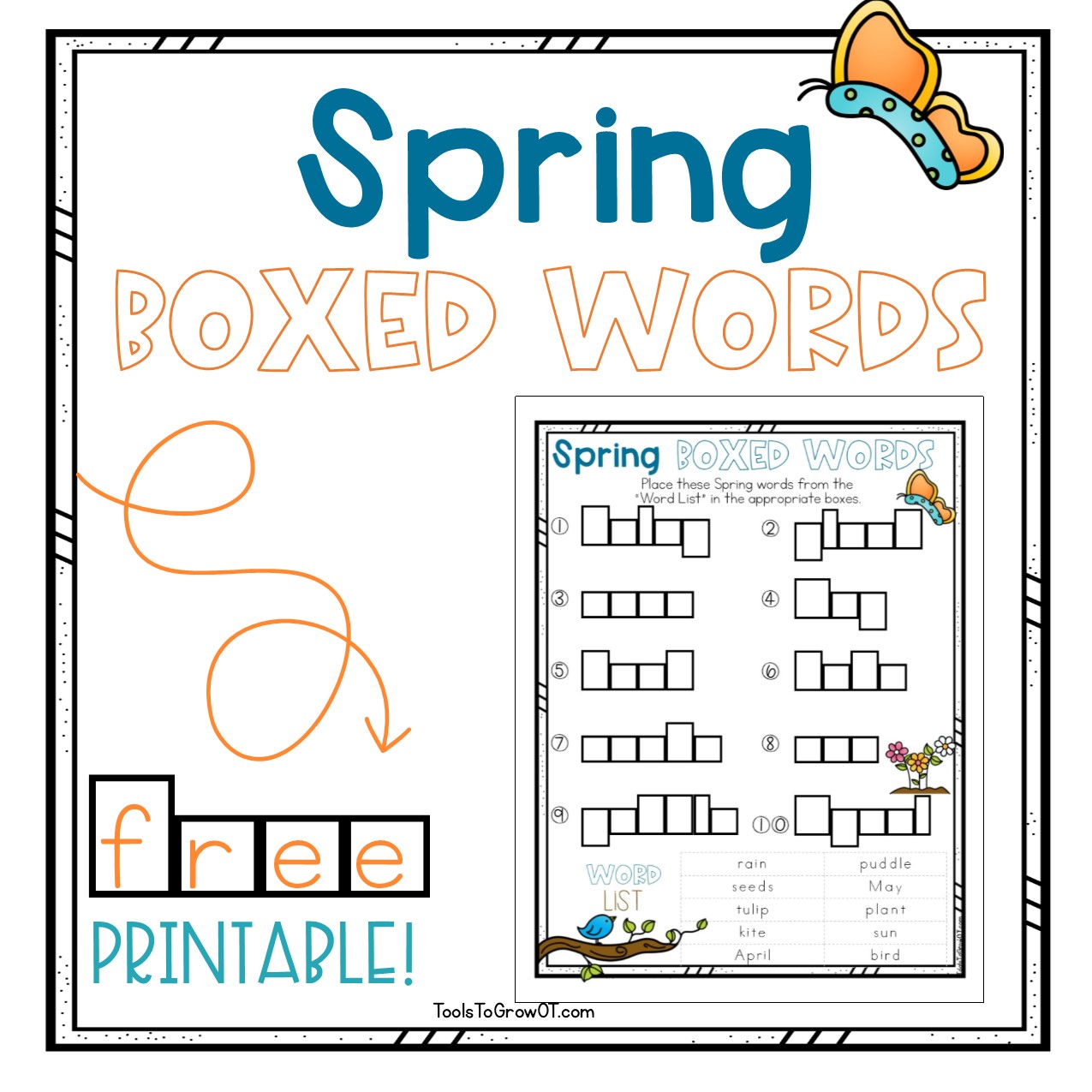 Additional Spring Resources Include:
Spring Scramble: Printing Practice
Bug Detective - Direction Time!
Bunny Hop! Gross Motor Game
Butterfly Net - Fine Motor Yarn Craft
Clothespin Matching - Spring Bugs
Spring "Selfie" Sentence Starter Game!
Spatial Relations - Chicks!
This Year FLEW By! Kite Craftivity
Tracing Lines - Spring
What is it? Visual Closure Game - Spring Worm Edition
Spring Reward Card
Find ALL Spring themed Resources Here!