Wacky Feathers! Fine Motor Turkey Activity
11.14.2022
We have a fun way to celebrate the Thanksgiving holiday and work on fine motor skills, bilateral coordination skills, hand strengthening, eye-hand coordination, and praxis!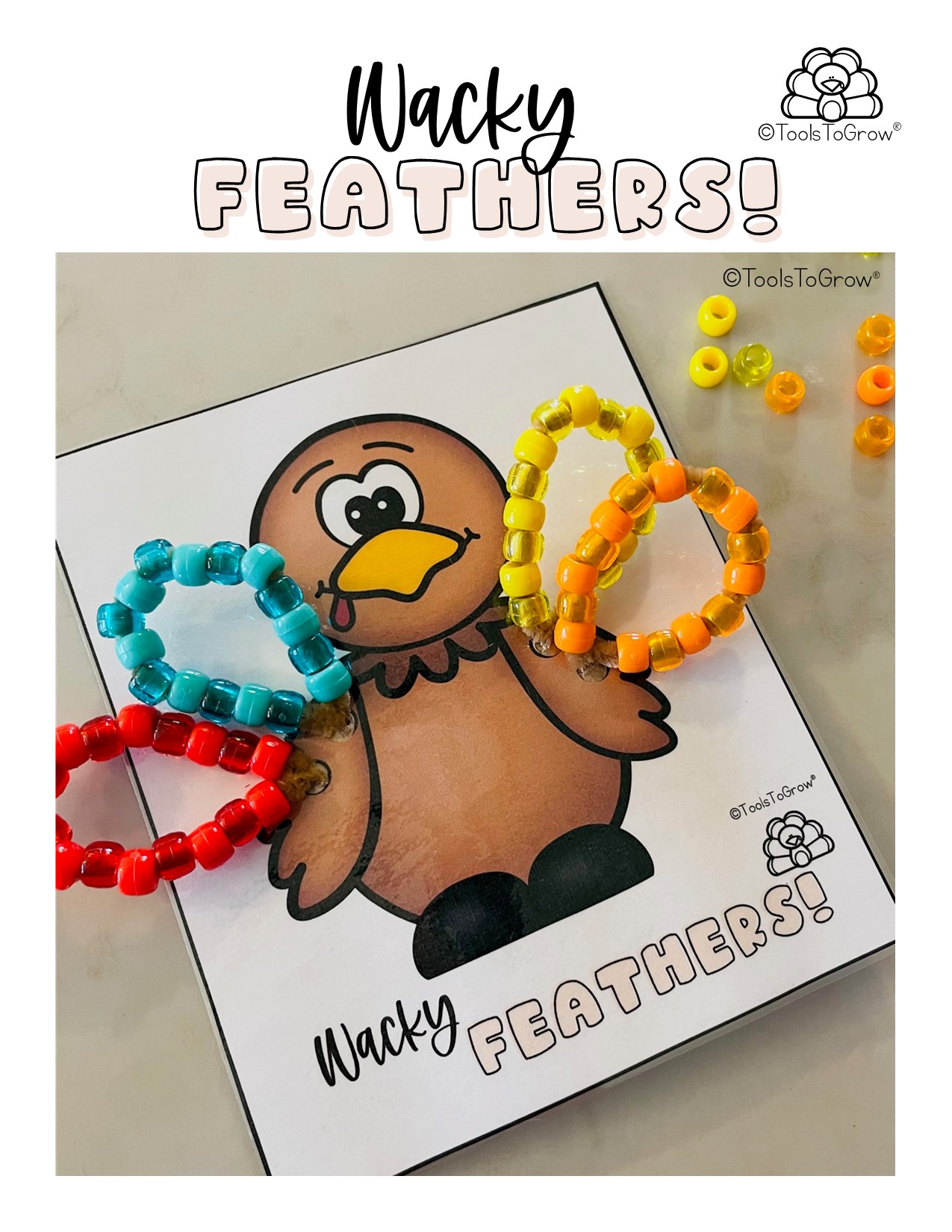 Materials Needed:
Directions:
1. Print template on cardstock. Find template here!
2. Cut out card.
3. Punch a hole in each circle (4). Tip = Fold paper slightly at each circle to punch using a hole punch.
4. Laminate for durability.
5. Cut two pipe cleaners in half, creating 4 equal pipe cleaners.
6. Take a pipe cleaner and press one end into a hole. Tape back of paper/pipe cleaner to ensure the pipe cleaner doesn't fall out of the hole.
7. Using small beads, string onto pipe cleaner. Bend pipe cleaner to create a feather shape.
8. Once "feather" is created, press end into the same hole.
9. Turn paper over. Tape end of pipe cleaner to back to ensure beaded "feathers" stay on.
10. Repeat this for a total of four "feathers".

Let's enjoy the pleasure of some Thanksgiving fun while giving our children the Tools to Grow!
Related Topics: Fine Motor Skills, Thanksgiving